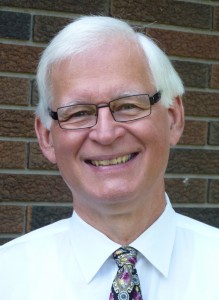 A pioneer in the application of advanced information technologies and leading edge thinking on business and organizational design and optimization to the transformation of businesses using cross-disciplinary teams.
As Business Transformation Manager of Imperial Oil's Information Technologies Management unit, drove the transformation of that $200 million dollar business unit into the most efficient effective business unit in its class in North America as bench marked by the Gartner Group.
As CIO of Allied Signal Canada and acting CIO of a new Aerospace Equipment Services Division which resulted from merging Canada with three other US-based major business units, worked with a virtual cross-disciplinary team  to successfully design and implement the new multi-billion dollar business unit.
As a Director of the Toronto Railway Historical Association, led a virtual team of ten geographically dispersed volunteers in the development of a sophisticated computer-based simulation of Toronto's vast railway systems of the 1950's in support of the development of the Simulations Centre at the Toronto Railway Musem. The project drew on the resources of a world-wide virtual community of over 100,000 customers of the underlying technology. Led a subsequent virtual team in the development of four full size diesel cab simulators to be one of the interactive user experiences at the museum.
As a consultant, has been heavily involved in developing web-based technologies and communication systems to reach out, develop and engage communities of stakeholders in a number of different businesses long before the concept became the currently popular "social media" trend.
Russ is a faculty member at the Canadian Organizational Development Institute (CODI) who in turn are partnered with the Schulich School of business at Toronto's York University. He is involved in the development and delivery of the Masters Certificate in Adult Training and Development and the 12 day OD and Change Intensive Program
Community
As a Director of the Toronto Railway Historical Association (TRHA) (developers and managers of the Toronto Railway Museum), Russ is actively involved in the community primarily through working with a virtual team of seasoned professionals in the development of the Museum in partnership with the City of Toronto.  At the TRHA, he fills the role of VP – HR and Organizational Development as well as leadership roles in marketing and systems development.
Russ is also the President of the Golden Horseshoe Live Steamers who in partnership with the Hamilton Museum of Steam and Technology develop and operate an interpretive miniature railway operation at the museum.
He has also filled leadership roles in Toronto ODNET, the Canadian Association for NLP (co-founder) and the United Church.  Russ is a father to three grown children and has one grandchild. He is an avid coach, mentor, bicyclist and railway modeller. He lives in St. Catharines, Ontario, Canada with his wonderful wife, Pat.